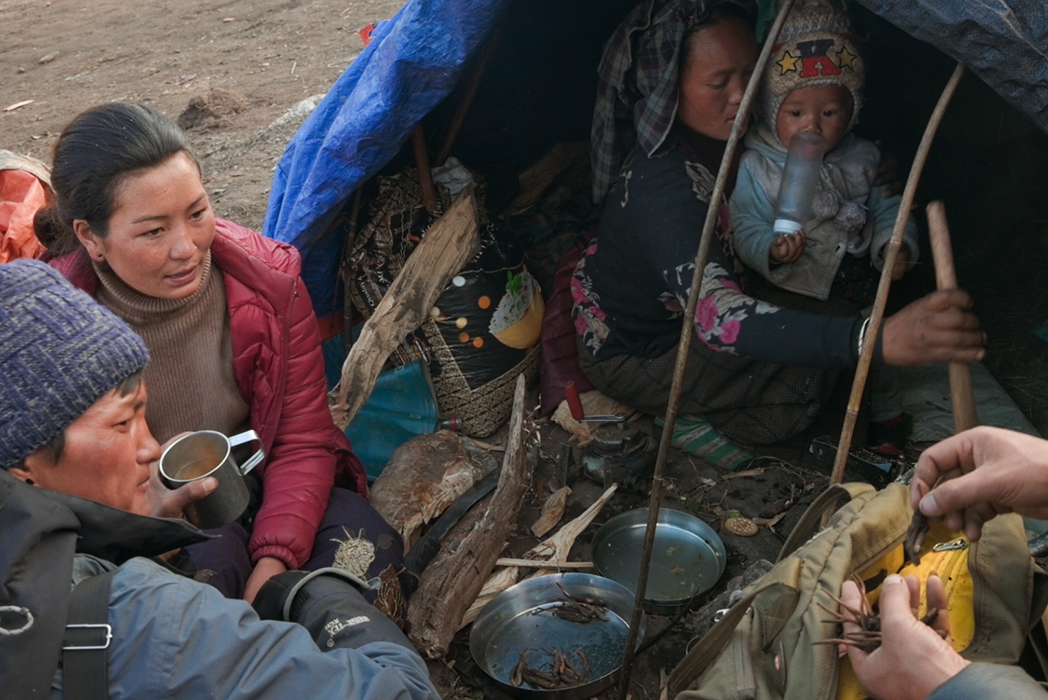 03 Jun

FICMEC estrena en España la película 'Far Beyond The Pasturelands' este domingo 4 en Buenavista del Norte

La sección FICMEC Adventure se clausura con 'Delikado', un documental sobre la lucha ecologista en Filipinas

El Festival Internacional de Cine Medioambiental de Canarias (FICMEC) estrena en España la película 'Far Beyond The Pasturelands' (84' / 2021 / Canadá), de Maude Plante-Husaruk, Maxime Lacoste-Lebuis, este domingo 4 de junio en Buenavista del Norte. La proyección de este documental tendrá lugar a las 17.00 horas en la plaza de Los Remedios,

Además, se exhibirá el documental 'Delikado' (94' / 2022 / EE. UU., Filipinas, Reino Unido, Australia, Hong Kong) de Karl Malakunas para clausurar la sección FICMEC Adventure. Será a las 19.30 horas en la plaza de Los Remedios.

'Far Beyond The Pasturelands' trata sobre la cosecha de un misterioso hongo-oruga afrodisíaco que vale más que el oro en una remota región del Himalaya, protagonizada por los habitantes de la aldea de Maikot. Entre ellos, Lalita es una joven madre que tuvo que dejar de lado sus sueños después de casarse debido a las presiones sociales de su comunidad.

Maude Plante-Husaruk, codirectora de la película, es una fotógrafa y cineasta especializada en el subcontinente indio, donde documenta historias humanistas inspiradoras, llenas de resiliencia y dignidad. Su compañero en la dirección del film, Maxime Lacoste-Lebuis, es cineasta y compositor, conocido por su intrincada mezcla de instrumentos étnicos.

En 'Delikado', Karl Malakunas se sitúa en Palawan, una isla que parece un idílico lugar en el trópico. Sin embargo, un pequeño grupo de activistas ambientales se mantienen vigilantes para tratar de proteger sus espectaculares recursos naturales para evitar que políticos y empresarios destruyan la última frontera ecológica de Filipinas. La situación hace de la isla un espacio más parecido a un campo de batalla. Bobby, Tata y Nieves son tres líderes magnéticos de esta red y arriesgan sus vidas en luchas constantes y desiguales, de David contra Goliat.

'Delikado' es el primer largometraje de Malakunas, cineasta y periodista afincado en Asia, que durante dos décadas ha cubierto cuestiones medioambientales, catástrofes naturales y revueltas políticas. Tras vivir ocho años en Filipinas, donde trabajó como jefe de la oficina de la agencia francesa de noticias AFP en Manila, Karl ha aprovechado sus contactos y su profundo conocimiento del país para rodar esta película, como becario del Programa de Documentales del Instituto Sundance.